Canada follows France and Australia, among other countries, in asking the likes of Meta (Facebook) and Google to pay publishers for the news excerpts they publish. Canadian Heritage Minister Pablo Rodriguez succeeded in passing bill C-18, aka the Online News Act this June 2023.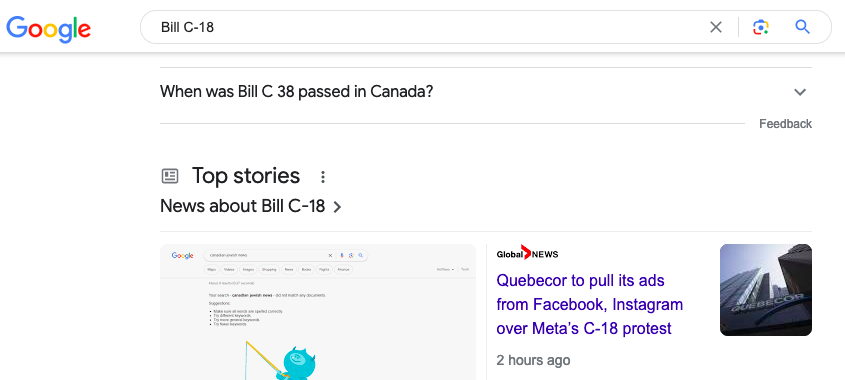 In retaliation, Meta and Google both adopted mob-like tactics, announcing they'll remove Canadian news links to protest the passing of the bill. In my view, while the intention to support Canadian news is essential and long overdue, Bill C-18 still makes Canadian publishers dependent on Big Tech. A public fund would free them from their chokehold.
Below are pros and cons of the law, to frame the issue of protecting news and democracy after the digital disruption of the past 30 years.
Meta & Google Help News Media Upstarts, says National Observer Publisher
The National Observer, an independent online media, was supportive of the law initially, saying Meta and Google enabled it to emerge in Canada's protectionist media landscape a few years ago.
Here is publisher Linda Solomon Wood's reaction when Google announced it wouldn't renew its licensing recently.
Last Thursday, I received a letter from Google notifying me that it will be terminating a licensing agreement with Canada's National Observer that accounts for a slice of our annual operating budget.This comes as Google says it will remove links to Canadian news on its search, discover and news products in Canada as Bill C-18 passes. Meta says it will do the same. It hasn't happened yet. I can still find CNO links on Google and news is still accessible on Facebook, for the moment. But in six months time when the Online News Act comes into effect, this will be a huge hit for Canada's news media.

The letter from Google was not unexpected. Still, the reality of revenue loss hit home hard. I always plan for uncertainty, but in the 16 years since I founded Observer Media Group, I've never lived through uncertainty like this week.
Bring it On, Meta and Google, says Columnist Sandy Garossino, after Giants Want to Stop Linking to News
Meta, then Google, both announced they'd stop publishing links to Canadian news content after Bill C-18 becomes applicable, late 2023.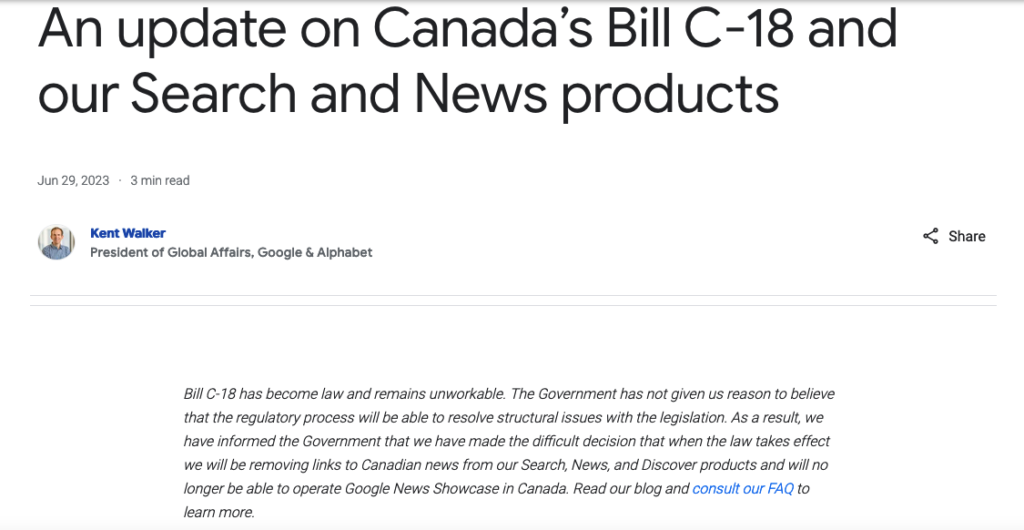 Garossino, a public affairs columnist for the National Observer, wrote a strong piece here about the "Silicon mobsters" attempt to choke news outlets in retaliation to Bill C-18.
Here's just a little context to how thuggishly Meta (Facebook) and Google are conducting themselves in Canada.
In response to new Canadian legislation designed to divert roughly $300 million a year into supporting journalism, both companies have announced bans on search and sharing of Canadian news on their sites.

What the hell kind of people act this way? These are mob tactics. "Nice little newspaper you've got there — be a shame if something happened to it."

In case $300 million sounds like a lot of money, or that the Canadian government is being draconian, consider this: In 2021, Google and Facebook extracted almost $10 billion in ad revenue from this country. That's according to a report by the Canadian Media Concentration Research Project.

So we're talking three per cent here. For companies that are not taxed in Canada on this income, as far as I've been able to determine.
She ends with this:
Given all the damage they've done — all the lies and rage and misinformation they've spread for traffic and money —they should count their blessings that they're not facing a licensing surcharge that functions like a tax on tobacco. Meanwhile, we can all switch to Bing or one of the other good search alternatives to Google.

If this were up to me, I'd have three words about Facebook and Google:

Hit. Them. Harder.
I very much agree with her stance. It is actually a shame that Canada has not imposed a tax on Big Tech media companies and created a fund to support innovative journalism, as advocated in The Shattered Mirror an insightfull, 2017 report on the state of Canadian news media by the Public Policy Forum.
We will Help News Media, says Canada Heritage Minister Rodriguez, if Big Tech Bails Out
Maybe this will come in the end? Minister Pablo Rodriguez had not choice to say that Canadian news media would be helped by the federal governement if Google and Meta pursue their embargo to avoid paying licensing fees.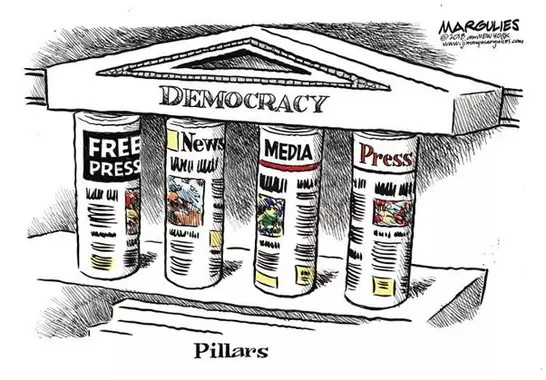 Sue Gardner, a fellow at Mc Gill's Bell School of Public Policy, advocates here against C-18 but in favour of protecting Canadian journalism with a public news fund.
A fund for journalism is a good idea. In fact, it's essential. The market used to be able to support quite a bit of good journalism, and now it can't. Innovation to support new models makes sense and needs to be encouraged, but we can't count on it succeeding in producing what we need. (Indicators so far suggest it may end up best able to serve specialized topic areas, people with a high level of news interest, and people with money to spend on news, leaving aside the very people who are most susceptible to misinformation and disinformation.)
Journalism is a public good that leads to positive social outcomes for everybody, and so it makes sense to support it with public funds. The government, therefore, should make a fund. It can ensure the fund is "budget neutral" by closing the existing tax loophole. But it shouldn't link the two.

A fund would accomplish the major policy objective of C-18, to support the production of journalism. But it would be different from C-18 in important ways.
Protecting Journalism and Democracy takes Big Tech Will and Innovation
In an age where young people get their news from TikTok, their friends on Snap, and where articles are AI-generated, it seems urgent to support innovative news gathering and publishing.
If Google and Meta really did wish to support news and democracy, however, they would welcome the opportunity to finance links to legitimate, select publishers they would have negotiated with. This would make their lives (and ours!) so simple: singling out quality news from fake news generated by illegitimate outlets. These bad actors are adept at search engine and social media optimization (SEO and SMO), digital marketing techniques Meta and Google invented. But it seems they're more interested in letting black hat digital marketers thrive than democracy.