Find information on our citizen salons, conferences, online challenges and surveys on digital media and our society.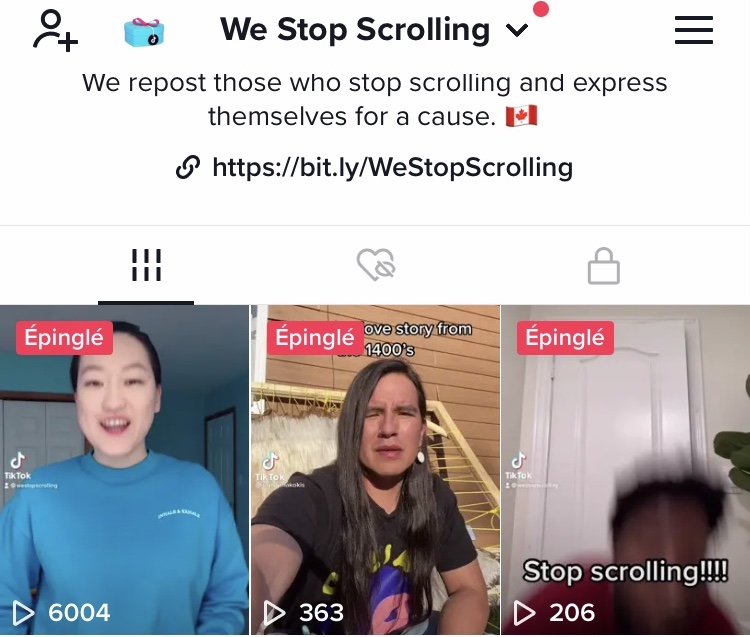 Who are some of Canada's youth activists that are using TikTok to further their cause ? This is part of the We Stop Scrolling research project Tech for Good Canada embarked on in September...
Project will look at how youth can use social media for sharing and engaging in activism that promote emotional and social wellness. We at Tech for Good Canada, like many others, focus on digital citizenship that protects children when it comes to social media use. Teaching resources that deal with protecting their mental health, their privacy, handling cyberbullying, preventing risky behaviours such as sexting, and deciphering fake news abound online. These are all important issues to combat. However, youth do need to understand how they can use social media to enhance their sense of empowerment, civic enyagement, and pro-social behaviours, as these tools are largely designed for short, frivolous, even sensational communication.
Caroline Isautier
From digital marketing to digital citizenship

Kate Tillezcek
Canada Research Chair on Youth
Hessie Jones
Venture Partner, Matr Ventures, privacy and marketing expert