So you've heard of the engaging workshop on acting on climate change called the Climate Fresk and wish you could find one near you in Toronto and Canada ? Look no further, as we have added the workshop to our set of education tools on sustainable IT development.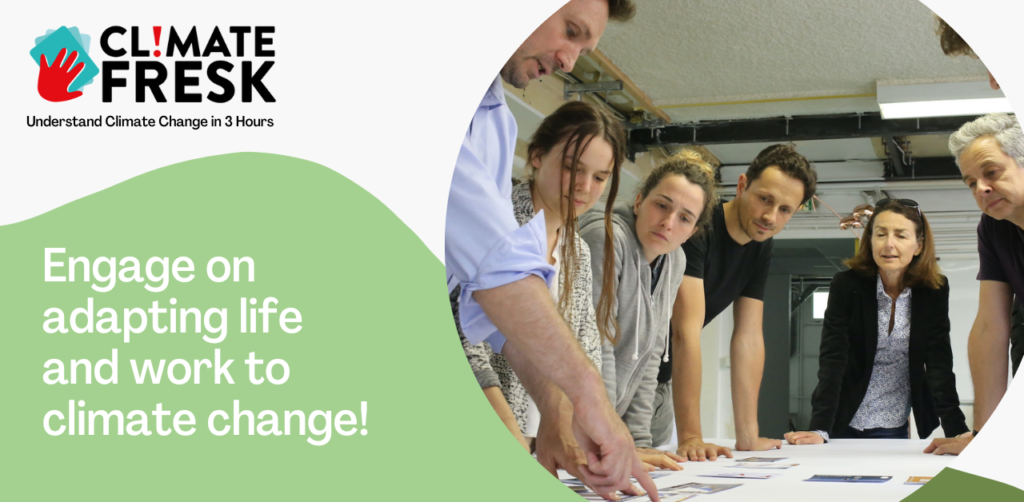 This popular workshop from Europe began being available in English Canada in September 2022, in Toronto more specifically, so bear with us as we recruit local representatives and facilitators across Ontario, in Ottawa, and elsewhere in Canada.
Here is a useful Climate Fresk Canada links page with pre-entered searches for in person and online Climate Fresk workshops and training sessions in English and in French in Canada, as well as a link to La Fresque du Climat Québec for workshops in that province, in French.
More here on how this innovative workshop on climate change and its companion workshop on sustainable technology deployment, the Digital Collage.