While the world keeps turning, at least 100 journalists, business professionals, authors, professors and informed citizens are pointing at problems with the Tech industry which I call, after the Climate Crisis, the Digital Crisis. I'm just getting started with a few here, starting with the loudest: the Americans, then the Canadians…Europeans will follow.
American Books about the Digital Crisis: Surveillance Capitalism, the Attention Economy, & Addiction by Design
Surveillance Capitalism, by Shoshanna Zuboff ( Feb 2019) :
From this Guardian article: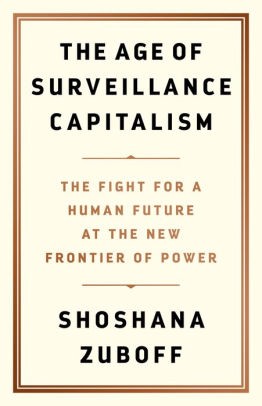 Tech companies want to control every aspect of what we do, for profit. A bold, important book identifies our new era of capitalism.
While insisting their technology is too complex to be legislated, companies spend billions lobbying against oversight.
The Age of Surveillance Capitalism is published by Profile (£25). To order a copy in the UK, go to guardianbookshop.com or call 0330 333 6846. Free UK p&p over £15, online orders only. Phone orders min p&p of £1.99.
About Shoshanna Zuboff: She is the Charles Edward Wilson Professor Emerita at Harvard Business School and a former Faculty Associate at the Berkman Klein Center for Internet and Society at Harvard Law School.
Addiction by Design, by Natasha Dow Schüll
Natasha has spent years studying how slot machines hold gamblers, spellbound, in an endless loop of play. She never imagined the addictive designs which she had first witnessed in Las Vegas, would go bounding into Silicon Valley and reappear on virtually every smartphone screen worldwide.
How far can the attention economy go toward stealing another moment of your time? Farther than you might imagine.
About Natasha:Natasha Dow Schüll is a cultural anthropologist and associate professor in the Department of Media, Culture, and Communication at New York University. Her book, ADDICTION BY DESIGN: Machine Gambling in Las Vegas (Princeton University Press 2012), draws on extended research among compulsive gamblers and the designers of the slot machines they play to explore the relationship between technology design and the experience of addiction.
Her next book, KEEPING TRACK (Farrar, Straus, and Giroux, under contract), concerns the rise of digital self-tracking technologies and the new modes of introspection and self-governance they engender. Her documentary film, BUFFET: All You Can Eat Las Vegas, has screened multiple times on PBS and appeared in numerous film festivals.
The Four: The Hidden DNA of Amazon, Apple, Facebook, and Google, by Scott Galloway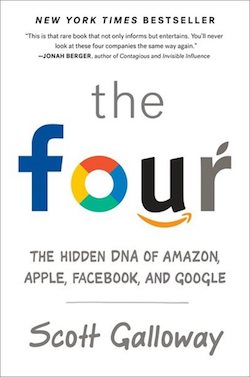 Amazon, Apple, Google, and Facebook are four of the most influential entities on the planet. Just about everyone knows how they got there. Just about everyone is wrong.
For all that's been written about The Four over the last two decades, no one has captured their power and staggering success as insightfully as Scott Galloway.
Instead of buying the myths these companies broadcast, Galloway asks fundamental questions. How did The Four infiltrate our lives so completely that they're almost impossible to avoid (or boycott)? Why does the stock market forgive them for sins that would destroy other firms? And as they race to become the world's first trillion-dollar company, can anyone challenge them?
Buy The Four on Barnes & Noble in the US or Indigo in Canada.
About Scott Galloway: Scott is a professor at the Stern school of business, New York, a past Tech entrepreneur and author. He teaches brand management and digital marketing to second-year MBA students.
He is one of the most popular authors in the USA, and has written a number of books one of his most recent recognition is the New York Times bestselling book "The Four: The Hidden DNA of Amazon, Apple, Facebook, and Google".
Professor Galloway is also the founder of several firms including:
— L2, a subscription business intelligence firm serving prestige brands;
— Red Envelope, an e-commerce firm (2007, $100mm revs.); and
— Prophet, a global brand strategy consultancy with 250+ professionals
April. 2020: No Filter: The Inside Story of How Instagram Transformed Business, Celebrity and our Culture', by Sara Frier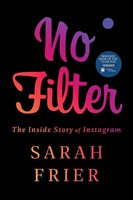 "No Filter," by Bloomberg reporter Sara Frier, was named the winner of the 2020 Business Book of the Year by the Financial Times and McKinsey.
In "No Filter," Frier goes behind of the scenes of the social media platform, using exclusive interviews with the co-founders, employees and influencers to show how the photo-sharing app has fundamentally changed the way we live.
Instagram was founded in 2010 by Kevin Systrom and Mike Krieger but was later acquired by Facebook in 2012 for $1 billion when it only had 13 employees. In the book, Frier details how Systrom and Krieger grew frustrated with Facebook's culture after the acquisition and ultimately quit.
Kevin Sneader, McKinsey's global managing partner who presented Frier with the award, described "No Filter," which was published in April, as a "compelling saga about how this start-up phenomenon deeply embedded itself into the global cultural Zeitgeist."
Buy No Filter here on Indigo.ca
About Sara Frier: Sarah Frier reports on social media companies for Bloomberg News out of San Francisco. Her award-winning features and breaking stories have earned her a reputation as an expert on how Facebook, Instagram, Snapchat, and Twitter make business decisions that affect their future and our society. Frier is a frequent contributor to Bloomberg Businessweek and Bloomberg Television. No Filter: The Inside Story of Instagram is her first book
American Podcasts about the Digital Crisis: Recode Decode, Your Undivided Attention, IRL
Kara Swisher's Recode/Decode podcast & the Pivot podcast with co-host Scott Galloway:
Every Friday, Recode's Kara Swisher and NYU Professor Scott Galloway offer sharp, unfiltered insights into the biggest stories in tech, business, and politics. They make bold predictions, pick winners and losers, and bicker and banter like no other. After all, with great power comes great scrutiny. Produced by Recode and the Vox Media Podcast Network.
One of tech's most prominent journalists, Kara Swisher is known for her insightful reporting and straight-shooting style. Listen in as she hosts hard-hitting interviews about the week in tech with influential business leaders and outspoken personalities from media, politics and more.
About Kara Swisher:Kara Swisher is the co-founder and editor-at-large of Recode, producer and host of the Recode Decode and Pivot podcasts, and co-executive producer of the Code Conference series. She also has a special series on MSNBC called Revolution on the impact of technology on work, society, and more, and is a contributing opinion writer for the New York Times.
Swisher co-founded Recode and, before that, co-produced and co-hosted the Wall Street Journal's "D: All Things Digital" conference series (now called the Code conference) with Walt Mossberg starting in 2003.
Tristan Harris's Your Undivided Attention Podcast: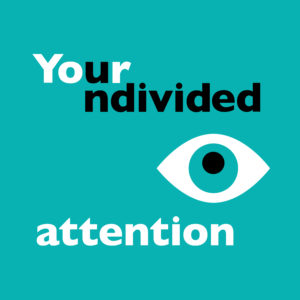 Technology companies are locked in an arms race to seize your attention, and that race is tearing apart our shared social fabric. Hosts Tristan Harris and Aza Raskin expose the hidden designs that have the power to hijack our attention, manipulate our choices and destabilize our real world communities.
They'll explore what it means to become sophisticated about human nature, by interviewing hypnotists, magicians, experts on the dynamics of cults and election hacking and the powers of persuasion. How can we escape this unrelenting race to the bottom of the brain stem ?
About Tristan Harris: Called the "closest thing Silicon Valley has to a conscience" by The Atlantic magazine, Tristan was the former Design Ethicist at Google. He is a world expert on how technology steers us all, leaving Google to engage the issue publicly. Tristan spent over a decade understanding subtle psychological forces, from his childhood as a magician, to working with the Stanford Persuasive Technology Lab, to his role as CEO of Apture, which was acquired by Google.
Tristan has been sounding the alarm about technology's dark sides before most of the world caught on, according to Bloomberg, having been featured on 60 Minutes, TED the PBS News Hour and more. He has worked with major technology CEOs and briefed Heads of State and other political leaders.
Host Manoush Zomorodi shares real stories of life online and real talk about the future of the Web
Some past episodes:
What if you could, by law, say "no" to the sale of your personal data? Get the latest on internet privacy regulation. Listen now.
If 5G is going to change the world, who will get to live in it? Explore the future of mobile internet in Firefox's IRL podcast. Listen now.
Walkouts, protests, and picket lines are becoming more common among tech workers. Explore their reasons for resistance in the IRL podcast. Listen now.
3: The Internet's Carbon Footprint
Explore the surprising environmental impact of the internet. Listen now.
Host Manoush Zomorodi explores how ad targeting and misinformation online could impact democracy at large. Listen now.
1: The "Privacy Policy" Policy
Find out what to look out for in privacy policies — and examine what privacy means to you — in Firefox's IRL podcast. Listen now.
Canadian Writings about the Digital Crisis:
Kate Tillezcek 's Young Lives Matter institute at York University in Toronto:
With her Young Lives Research Lab team based at York University, she conducted a five-year study of youth and the digital age by analyzing 185 narrative accounts collected from young people (ages 16–24) in Canada, Australia and Scotland.
From these accounts, it's clear today they don't think technology is the panacea for well-being it was once argued to be.
Digital technologies have been too frequently adopted into schools with use and guideline policies that haven't considered long-term environmental, health or ethical impacts: today, equity concerns have moved beyond worrying that poorer children don't have devices to grappling with what it means if wealthy developers are raising children tech-free.
About Kate Tillezceck : A Professor and Canada Research Chair, Young Lives, Education and Global Good at York University, in Toronto, Canada. She created the Young Lives Matter research lab.
University of Toronto's Media Ethics Lab, headed by Prof. Paolo Granata
He launched "charette" design sessions in 2019 and produced a first report on digital literacy, digital equity and digital cities.
Its main conclusions on what it coined " Literacy Now " are:
Working towards improved DIGITAL LITERACY, a child and youth-focused digital literacy curriculum is proposed. The following are 3 recommended components of curriculum implementation.
First, mindfulness-focused curriculum materials must be developed to prompt questioning and understanding of our increasingly technological surroundings.
Next, a multi-disciplinary committee must be formed to advise on policy matters, who will be trained in design and critical thinking and able to analyze and critique policy.
Finally, social enterprise will be effectively utilized, with entrepreneurs undertaking projects beyond the government's wheelhouse.
Ron Deibert, Director of the University of Toronto Citizen Lab :
He is the 2020 author of "Reset: Reclaiming the Internet for Civil Society". "No one has done more than Ron Deibert and his lab to expose the enemies of the internet — shadowy companies whose sole business is to make it unsafe for all of us. No one is better placed to explain the intersection of law and technology that makes these abuses possible — and how we can put an end to them. Reset is the definitive narrative of where we went wrong and a last chance to make things right." — Edward Snowden.
"Tech is at a crossroads between oppression and liberation, and Ronald J. Deibert is our leading expert on the forces steering it in either direction. Reset is a road map revealing the secret alleys and byways that brought us to this juncture, and the ways ahead that we could navigate to a better future." — Cory Doctorow, bestselling author of Radicalized and Walkaway
Canadian Podcasts & Radio about the Digital Crisis:
The goal is to have longform conversations about tech, society and democracy from a combined journalist & academic perspective. For each episode, I am also writing a column exploring the topic we discussed. It has a remarkable group of guests that engage in conversations every two weeks. You can subscribe here.
About Taylor Owen: Tayloris an Associate Professor at the Max Bell School of Public Policy in Montreal and holder of the Beaverbrook Chair in Media, Ethics and Communications. He was formerly Assistant Professor in Digital Media and Global Affairs at the University of British Columbia and a Senior Fellow at the Columbia Journalism School. He has written many books on the disruptive impact of the digital age.
About CIGI ( The Center for International Governance): A research institute in Waterloo, Canada, that focuses on governance of the global economy, global security and politics, and international law in collaboration with a range of strategic partners and have received support from the Government of Canada, the Government of Ontario, as well as founder Jim Balsillie, ex CEO of RIM ( Blackberry).
About The Logic: The Logic is a Canadian online publication founded in 2018 to help build the future of the innovation economy by providing in-depth reporting on the organizations, policies and people driving transformational change. Everything we do is underscored by our commitment to making Canada a better place to live and work — by sparking important conversations about what the country wants to be. At The Logic, we believe the best days of journalism are ahead of us, with readers at our core.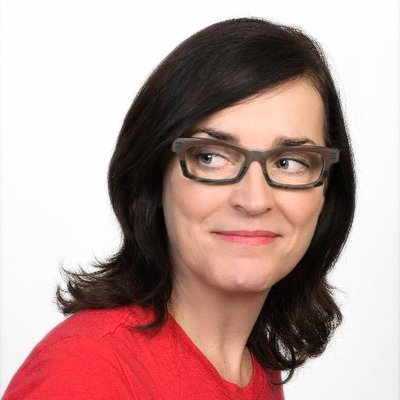 Spark brings you the latest in technology and culture. With an eye on the future, host Nora Young guides you through this dynamic era of technology-led change, and connects your life to the big ideas changing our world right now.
And I'm just getting started… Will we wait 40 years to act, as for the Climate crisis?