We focus on Tech in Education in two ways: How to integrate Tech wisely to teach.  And how to create smart & safe digital citizens, by helping kids, teens and young adults develop a critical view of digital Tech, from AI to YouTube.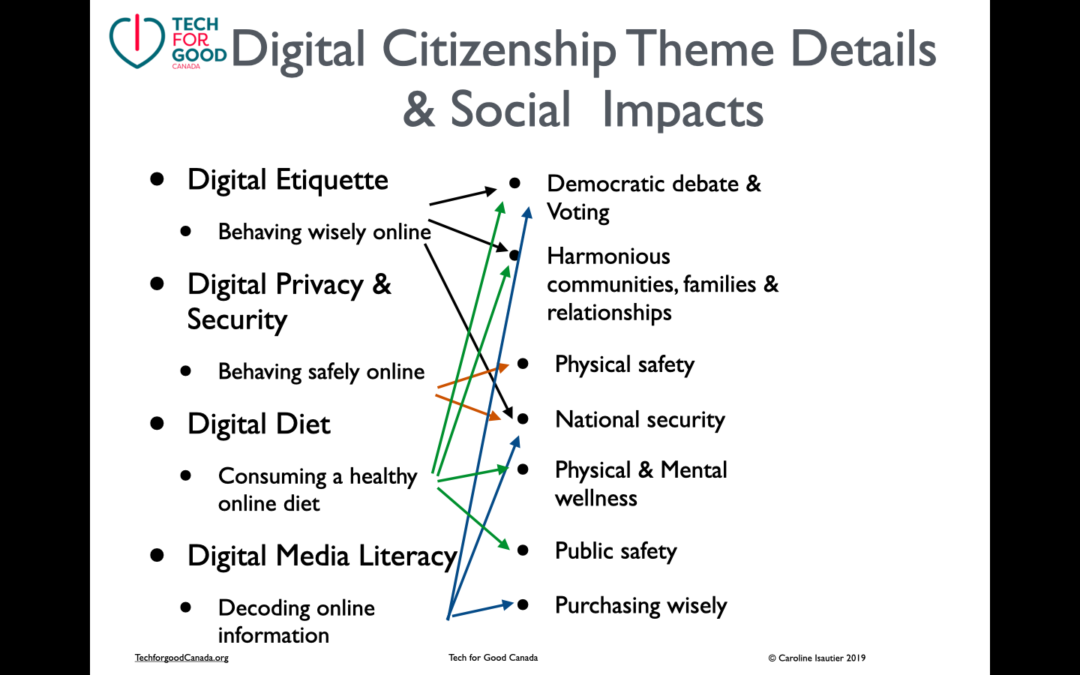 The new civics education involves explaining to young people -and many adults- how digital tech has been designed- free of legal constraints or care for individual protection. The risk, if they're used without guidance, , is to fall prey to privacy & security violations, cyberbullying, digital addiction, depression and disinformation and bias in the case of AI.
Digital Citizenship / Digital Literacy Education for grades K to 12 As parents were caught off guard by the rise of online media, teaching young people of all ages in school to be safe and private when they're online is crucial, not only for healthy social interactions, but also for their mental well-being and their safety. This is a necesary move to expand on what is called digital literacy...
Caroline Isautier
From digital marketing to digital citizenship

Kate Tillezcek
Canada Research Chair on Youth
Hessie Jones
Venture Partner, Matr Ventures, privacy and marketing expert