We focus on Tech in Education in two ways: How to integrate Tech wisely to teach.  And how to create smart & safe digital citizens, by helping kids, teens and young adults develop a critical view of digital Tech, from AI to YouTube.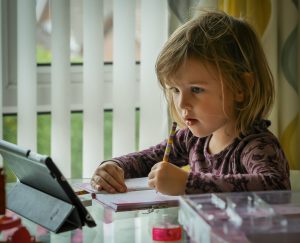 As classes moved online during the Covid pandemic, many teachers moved to giving lectures online, through video conferencing, making "Zoom" a...
In 2022, we have witnessed around the world increased use of social media, block buster video games and video sites. The impact on kids' and teens' mental health of excessive use of online entertainment that was designed with pushing for maximum time spent in mind is more visible than it was in 2019. The " silent epidemic " of digital addiction of children and teens has become more apparent. Yet...
Caroline Isautier
From digital marketing to digital citizenship

Kate Tillezcek
Canada Research Chair on Youth
Hessie Jones
Venture Partner, Matr Ventures, privacy and marketing expert