Are you between 13 and 18? Participate in a social media challenge to stop scrolling this Fall 2021, get the word out about a cause you care about and win Indigo or Decathlon Canada gift cards! Challenge ends December 10th.
If you're a teacher, connect with Ontario Tech's Laura Morrison to participate with your class or sign up directly here for our October 14 teacher information session ( at 4:30 PM – 5:30 PM EDT) . In addition to receiving training on using social media for activism, there will be one Saturday in November devoted to creating on socia media for a cause with help from the research team and trained B.Ed students and one Saturday in December to present creations and award prizes.
It's organized with Ontario Tech University's Canada research chair Janette Hughes and Assistant Professor Jennifer Laffier, Director of the Mental Health in the Digital Age Lab as part of an innovative research project.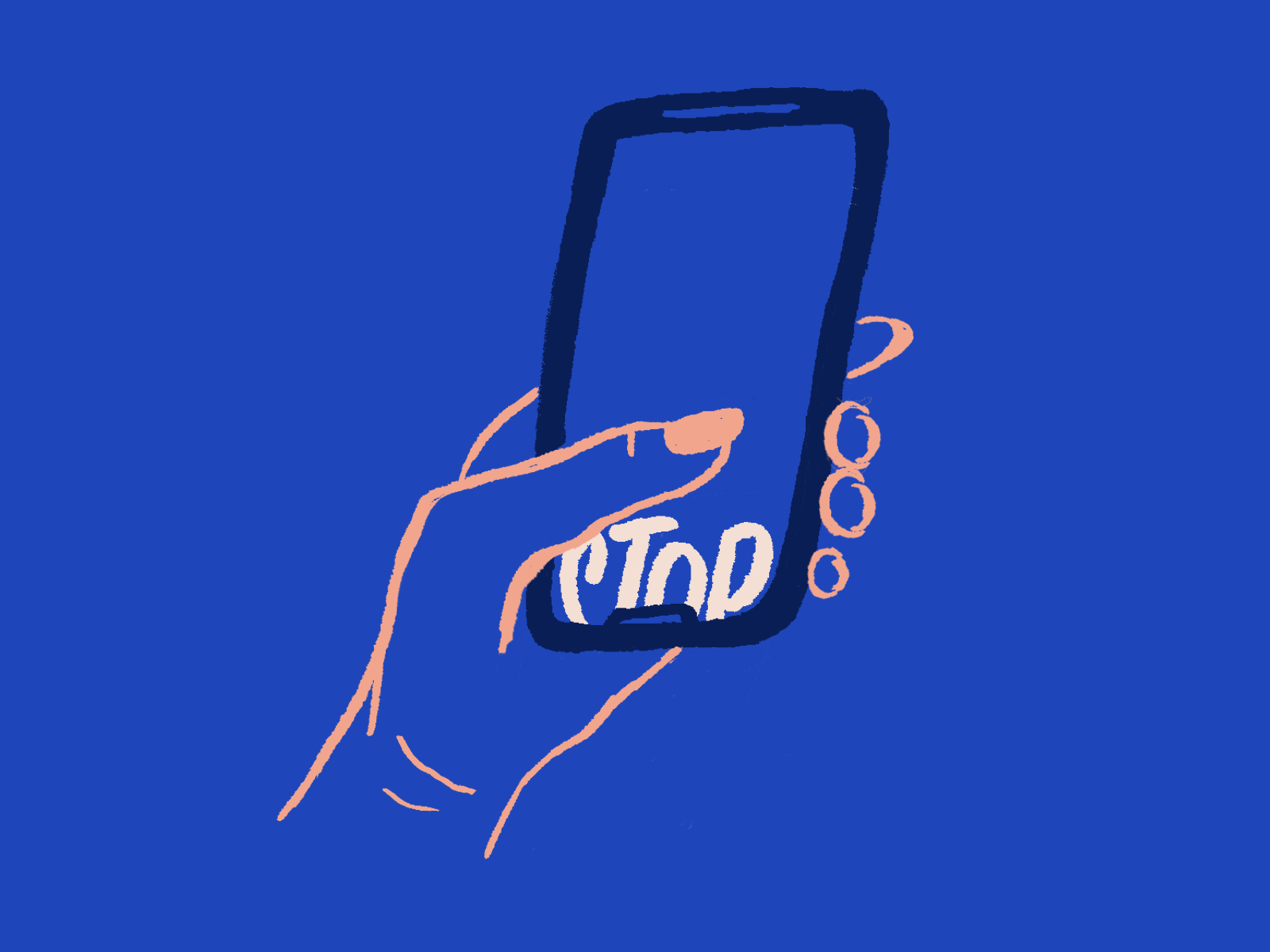 What's The Social Media Challenge ?
Post about a social issue that is important to you, on TikTok or Instagram. It can't be about breaking your leg or fighting with mom, sorry, but it can be about any aspect of your life in society, online or offline, that makes you upset, angry or just makes you react.
It can be humourous or serious, you choose the tone.
You can post on your own, or even better, as a group of two or more, for increased impact and chances of winning.
Use either video or still visuals, with or without text.
Other We Stop Scrolling Rules
You don't need to show your face fully to participate, be creative!
At least one of those posting should be between 13 and 18 to participate.
You can post in another language than English, as long as you provide us with a translation separately and are able to discuss your submission in English.
If you're in a class participating in the project and prefer not to use a personal account, there will be a class @WeStopScrolling account you can use.
If you're posting from a private account, make sure you allow @WeStopScrolling to follow you by sharing your profile with us on TikTok or Instagram or through a message via the Tech for Good Canada Contact form.
Contact us on TikTok, Instagram or via this site for any questions.
Sharing Your Posts and Connecting in Person
We will track your posts tagging @WeStopScrolling on TikTok and Instagram until November 30th and repost a selection on both @WeStopScrolling accounts.
You should be accessible to researchers from Ontario Tech University, who will get in touch to better understand your motivations and approach. Watch your DMs and comments so we can reach you!
We Stop Scrolling Challenge Prizes: A $ 600 Total Value
There will be a total of sixteen $CA 25 gift cards awarded  to students selected from the most compelling participants, and eight $CA 25 gift cards for participating teachers. Among the criteria, points are given to submissions from two or more people and underrepresented groups (people with disabilities; girls/women; Indigenous peoples; visible minorities)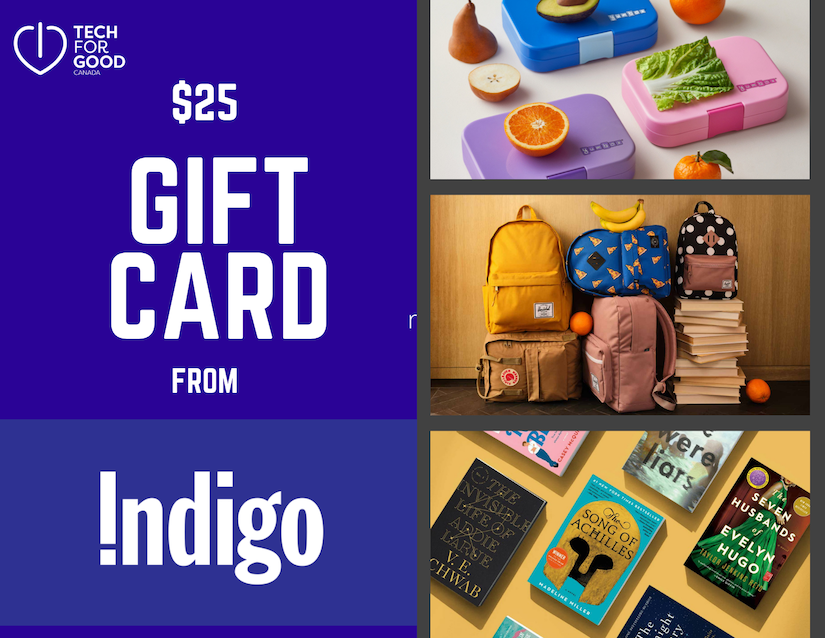 Winners will be able to choose between two great ressources for non scrolling activities in Canada: Indigo and Decathlon.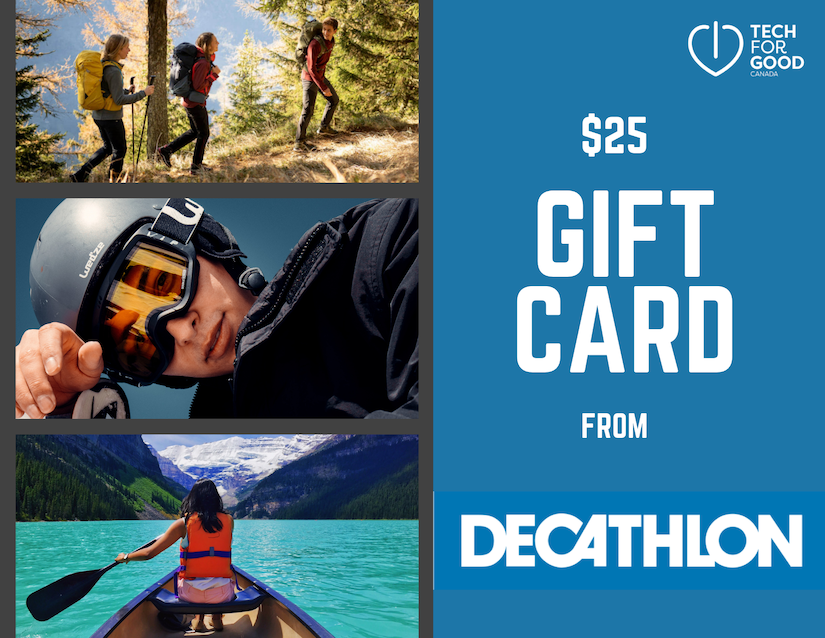 About Indigo Books, Music & More
Indigo has evolved to become the world's first cultural department store with locations in all 10 provinces and one territory and also offers an award-winning online experience at indigo.ca. Indigo is now Canada's largest purveyor of ideas and inspirations to enrich your life, with books and eReading, specialty toys, gifts, and lifestyle enhancing products that affordably offer intrinsic quality, beauty and timeless design.
About Decathlon Sports Retailer
With over 1647 stores in nearly 1000 cities in 57 countries and regions (Jan 2020),[1] Decathlon is the largest sporting goods retailer in the world. Already present in Québec and Ottawa, its expanding to the Toronto and Calgary areas in 2021.
We Stop Scrolling Challenge Jury
We will announce Jury members shortly. They will include representatives from Tech for Good Canada, Janette Hughes and Jennifer Laffier's teams at Ontario Tech and young professionals and advocates in Canada who can mentor teens on expressing themselves about causes they care about.