Tuesday, February 9, 2021 is Safer Internet Day (Internet Sans Crainte), an initiative launched in the EU and now global. In Canada, Tech for Good Canada is organizing an informal talk on keeping kids, teens and young adults safe online February 9 at 1 PM Eastern ( Toronto/Montream/New York) time.
Sign up here for the free talk on Zoom. You will be off camera. When you sign up, feel free to provide your first name as well. The idea is to provide a safe space to discuss difficult issues you, or a loved one may be facing online with Tech for Good Canada director Caroline Isautier.
This year, the day comes as Covid19 makes kids and teens ever more exposed to online dangers. This 10-year-old girl in Italy recently succumbed to a TikTok " blackout challenge".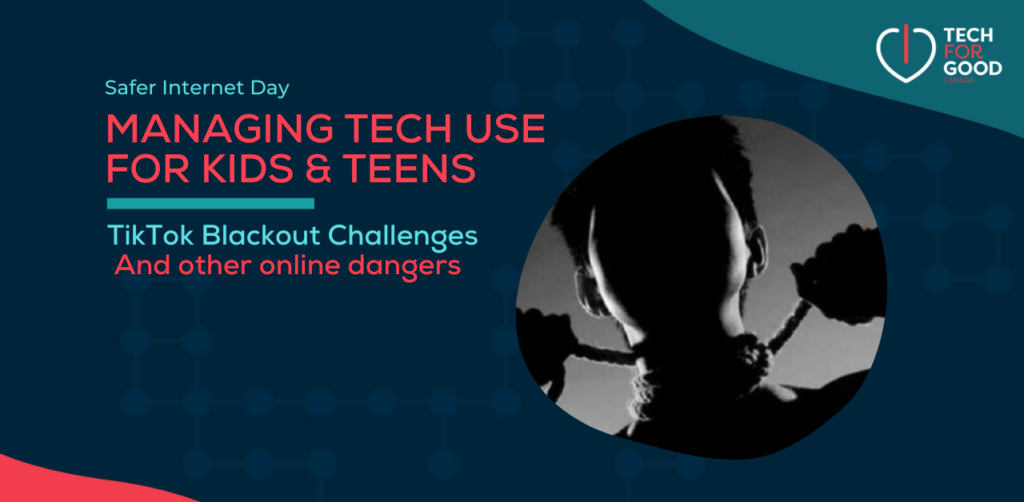 One great resource for parents, grand parents or others responsible for kids, teens and young adults to get help with unsafe and unhealthy behaviours developped by their loved ones online is the Screen Strong non profit's site. They have a Screen Strong podcast and a Facebook support group as well.
They are a US-based organization but the advice you can find there is valid for Canadian families too.
Another great US organization that looks into the highly detrimental side effects of unmonitored use of social media and video games can have on youth is the Family Online Safety Institute (FOSI).
Check out our YouTube channel for many videos on the following online safety themes: