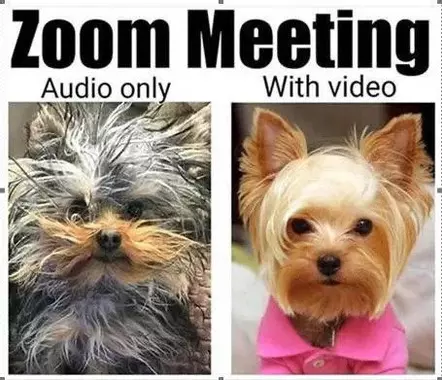 After becoming an overnight success during the pandemic, Zoom received criticism for its privacy practices. We as an organization concerned with privacy even tried every possible way to avoid using it, as described here, in 2021. It seems Zoom reacted and improved its privacy practices however. That's good news because it does have many useful features other tools don't.
Zoom's Updated Privacy Practices: "We do not sell your Data"
The University of California at Berkeley, a good reference when it comes to online privacy, refers to improved privacy practices at Zoom on this page discussing video calling options.
Here they are below, as of January 2023. Its a shame that as a (supposed) global company, they only reference US laws. Not the major European GDPR or the UK Children's Code.
We do not sell your personal data. Whether you are a business or a school or an individual user, we do not sell your data.
Your meetings are yours. We do not monitor them or even store them after your meeting is done unless we are requested to record and store them by the meeting host. We alert participants via both audio and video when they join meetings if the host is recording a meeting, and participants have the option to leave the meeting. 

 

When the meeting is recorded, it is, at the host's choice, stored either locally on the host's machine or in our Zoom cloud. We have robust and validated access controls to prevent unauthorized access to meeting recordings saved to the Zoom cloud.
Zoom collects only the user data that is required to provide you Zoom services. This includes technical and operational support and service improvement. For example, we collect information such as a user's IP address and OS and device details to deliver the best possible Zoom experience to you regardless of how and from where you join.   
We do not use data we obtain from your use of our services, including your meetings, for any advertising. We do use data we obtain from you when you visit our marketing websites, such as zoom.us and zoom.com. You have control over your own cookie settings when visiting our marketing websites.
We are particularly focused on protecting the privacy of K-12 users. Both Zoom's Privacy Policy (attached) and Zoom's K-12 Schools & Districts Privacy Policy are designed to reflect our compliance with the requirements of the Children's Online Privacy Protection Act (COPPA), the Federal Education Rights and Privacy Act (FERPA), the California Consumer Privacy Act (CCPA), and other applicable laws.
The Privacy Badger tool shows only 6 trackers, all Google related or linked to Trust Arc, a privacy compliance platform, which is quite limited, especially compared to most sites where the trackers are in the 10 to 20 range.