Governments around the world are crafting laws to protect children online. We look at online child protection legislation in France, the UK, Canada and the US below since 2018. As we discuss in our conferences/workshops for parents in a digital world, the video games, social networks, websites and applications that have populated the cultural universe of children and teenagers for the past 25 years were not designed to protect them. On the contrary, these digital media and communication tools have been designed by Tech companies, with no child protection specialists or editors.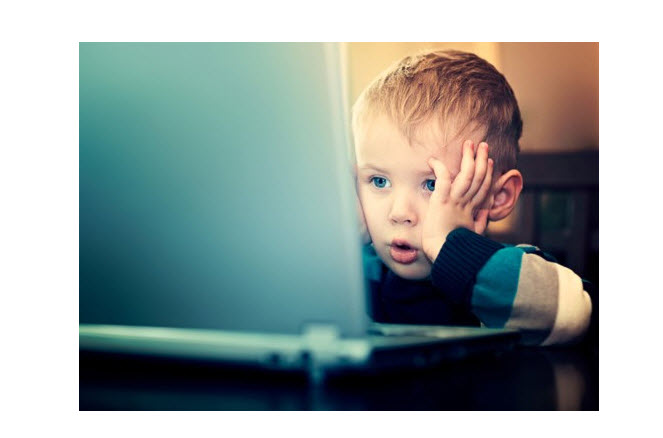 Here is an inventory of past or current legislation designed to protect children online around the world in 2022:
Europe is ahead of North America on web, app and social network regulation.

February 2018: France's Digital Majority at Age 15 Law
French law on digital majority at 15 years old (French)
In France, it will now be considered that a 15 year old is the owner of his data and image. Under and up to the age of 15 to register on Snapchat, Instagram, or Twitter, it will require a double consent: that of the child and his guardians. The information about the use of this data will be written in terms that the child can understand. This will be mandatory. On the other hand, for children under the age of 13, it will be an outright ban.
The initial version of the French bill foresaw 16 years, the age recommended by the European Commission. But setting the age of majority at 15 corresponds to "a desire to harmonize French law," explains Paula Forteza, the En Marche deputy who is the rapporteur for the text. The age of sexual majority is set at 15, which is also the age when a minor's health data can be taken into account by surveys.
Is this law enforced today? Nothing is less certain.
September 2021: UK Online Child Protection Act
UK Children's Code or Age-Appropriate Design Code.
You need to think about what's appropriate and in the best interest for children visiting or using your service. How can you make sure that you are not using their data in a way that isn't in their best interests?
You should consider how, in your use of personal data, you can:
keep them safe from exploitation risks, including the risks of commercial or sexual exploitation and sexual abuse;
protect and support:

their health and wellbeing;
their physical, psychological and emotional development;
their need to develop their own views and identity;
their right to freedom of association and play;

support the needs of children with disabilities in line with your obligations under the relevant equality legislation for England, Scotland, Wales and Northern Ireland;
recognise:

the role of parents in protecting and promoting the best interests of the child and support them in this task; and
the evolving capacity of the child to form their own view, and give due weight to that view.
In order to implement this standard, you need to consider the needs of child users and work out how you can best support those needs in the design of your online service, when you process their personal data. In doing this you should consider the age of the user.
November 2021: The 5Rights Foundation and IEEE launch a standard for digital design for children:
IEEE SA and 5Rights launch digital services for children standard

November 2021: Canadian Youth Access to Pornography Bill
Senator Julie Miville-Dechêne's bill limiting online access to sexually explicit material by youth
This enactment makes it an offence for organizations to make sexually explicit material available to young persons on the Internet. It also enables a designated enforcement authority to take steps to prevent sexually explicit material from being made available to young persons on the Internet in Canada.
Making sexually explicit material available to a young person
5 Any organization that, for commercial purposes, makes available sexually explicit material on the Internet to a young person is guilty of an offence punishable on summary conviction and is liable,
(a) for a first offence, to a fine of not more than $CA 250,000; and
(b) for a second or subsequent offence, to a fine of not more than $CA 500,000.
Defence — age verification
6 (1) It is not a defence to a charge under section 5 that the organization believed that the young person referred to in that section was at least 18 years of age unless the organization implemented a prescribed age-verification method to limit access to the sexually explicit material made available for commercial purposes to individuals who are at least 18 years of age.
February 2022: Proposed U.S. Child Online Protection Act
Blumenthal/Blackburn proposed Kids online safety legislation
The proposal follows resounding senate hearings of TikTok, SnapChat and YouTube executives over their lack of youth protection in October 2021.
March 2022: President Biden accuses Social Media of endangering the mental health of America's youth
From Biden's State of the Union speech on March 1, 2022, on his desire to prevent social media from harming the mental well-being of American children and teens.
February 2022: California Kids Proposed Web Privacy Law
California Kids proposed web privacy law

February 2022: Proposed law in France against Overexposure to Screens:
Proposition de loi nº 5081 de Caroline Janvier relative à la prévention de l'exposition excessive des enfants aux écrans
The present bill is dedicated to the implementation of a public policy of prevention of risks related to digital screens for the youth. This will be done by adding digital addiction to addictions such as smoking or alcoholism in the public health code.
Article 1 provides for the establishment of a digital information platform for parents. It also provides for the development of appropriate measurement tools to better assess the risks induced by children's exposure to screens.
A prevention policy relies, to a large extent, on professionals in contact with children.
Article 1 thus provides for the integration of specific modules on the risks linked to digital screens for young people into the training of health and medical/social professionals, as well as early childhood professionals. The aim is to raise awareness on this topic and to put them in a position to engage in a dialogue with parents.
In addition, Article 1 requires the addition of special mentions on the packaging of computers, tablets and cell phones in order to inform consumers of the dangers associated with overexposure to screens. In addition, it introduces prevention messages in all advertisements for these products.
Details of France's Proposed Law against Overexposure to Screens:
Article 1 finally intends to limit the use of cell phones, tablets, laptops and similar devices in early childhood facilities and in nursery and elementary school. It requires these establishments to provide restrictive rules around this.
Article 2 provides for the inclusion of recommendations on the proper use of screens for young people in the pregnancy booklet, a document that is widely distributed to young parents.
Article 3 includes the policy of prevention of risks related to screens among the missions devolved to the President of the Departmental Council in his role of maternal and child protection.
Article 4 gives a central role to the departmental commissions for the care of young children, in order to collect and disseminate messages on the prevention of risks related to overexposure to screens, aimed at early childhood professionals but also at parents.
Finally, article 5 gives the territorial educational project an explicit role in the prevention of the overexposure of pupils to screens during extracurricular time.
Translated with www.DeepL.com/Translator